Juggling Classes in New York City
Want to learn to juggle? We'd love to teach you!
We offer:
Public Juggling Classes 

schedule & sign-up below

Private Juggling Classes & Workshops

more info

Private Juggling Lessons
Juggling Coaching

(for actors, trainers, etc.)
Our juggling classes have been featured in The New York Times, Time Out New York, CBS New York and more.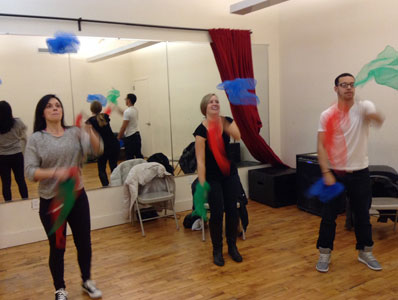 Register for class below
or email us at info@jugglefit.com for private sessions.
Advance registration required. Get your ticket below!
Classes are at:
Ripley-Grier Studios
520 8th Ave (or 2 blocks away at 305 West 38th St. – we'll email you the exact location once you sign up)
New York, NY 10018
View Map
---
About the class:
Learn how to juggle in a simple, step-by-step way, in an environment where it's always okay to drop the ball. It's fun, it's healthy, and you're guaranteed to learn or we'll gladly refund your class registration fee.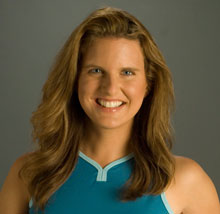 Your Instructor: Heather Wolf
Software developer turned juggling instructor, JuggleFit founder Heather Wolf has taught thousands to juggle through her classes, workshops and Juggle Your Way to Fitness DVDs. She has led workshops for Fortune 500 companies, startups, and non-profits, and has spoken at various events and organizations including Agile NYC, Ignite, U.S. Navy, and Gulf Coast Women's Expo. Heather is certified by the American Council on Exercise and has appeared on shows such as Fox & Friends and CBS The Couch, and in magazines such as The New York Times, Time Out New York and Woman's Day.